Haseltine Lake LLP - Drinks Reception, Palau de la Musica, Barcelona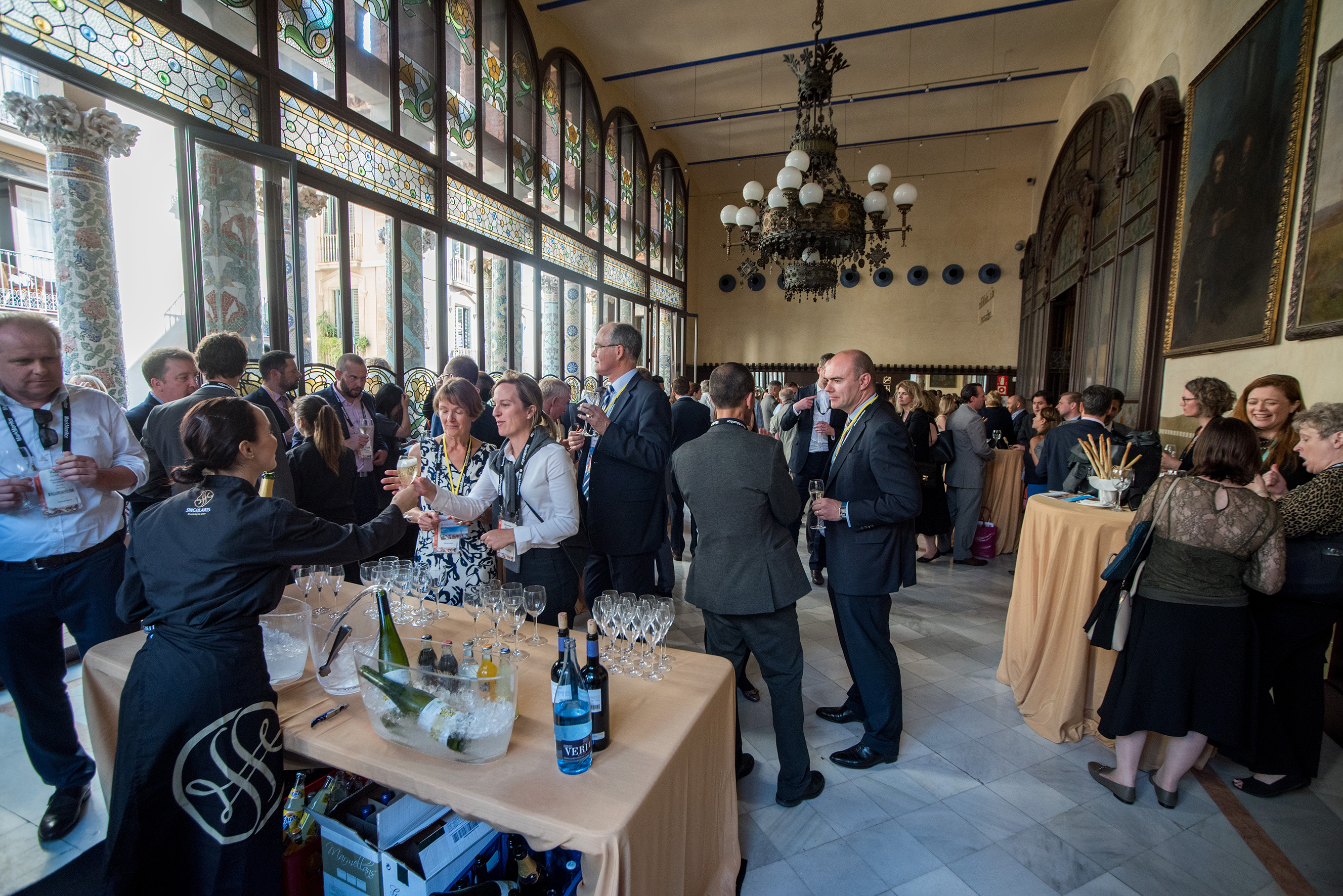 Haseltine Lake is a leading firm of European Patent / Trademark Attorneys with clients from all over the world.
The world's largest trademark event is the International Trademark Association (INTA) Annual Meeting. It is a 5-day packed programme of meetings, presentations and social events. This year, more than 10,000 people from over 150 countries registered to attend the meeting in Barcelona.
The key elements of the brief for Events Plus were:
To organise a cocktail event for 150 international guests


To identify a venue unique to the history and culture of Barcelona


To time the event perfectly to entice people to add it to their busy convention schedule
We suggested the Palau de la Musica Catalana - a magnificent modernista concert building in the heart of Barcelona. Catalan people are quite dewy-eyed about their beloved Palace - the only concert hall in the world to have Unesco World Heritage status. However, it is incredibly difficult to book social events there to fit in with their music classes and concerts. I was on a mission…
The late afternoon timing for the drinks reception was perfect to fit in with the Palau's schedule and convention delegates' free time after the conference day and before dinner engagements. After a day of long meetings at a faceless convention centre, we were sure that guests would be ready to escape to a beautiful venue in the heart of Barcelona to enjoy a cool drink.
We were right!
It was exhilarating and exhausting, a masterclass of culinary choreography and intuitive project management skills to control the ebb and flow of guests. It was a great reminder of why I love my job.
And from the reaction of the (reluctantly) leaving guests, we had achieved our aim to stage a stand-out event in the middle of an action-packed conference week.